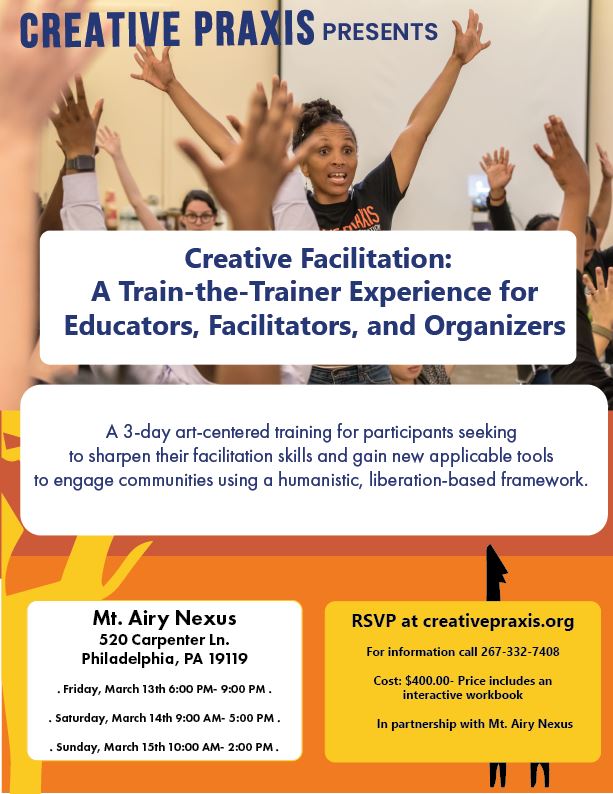 Creative Facilitation: A Train-the-Trainer Experience for Educators, Facilitators, and Organizers.
A 3-day art-centered training for participants seeking to sharpen their facilitation skills and gain new applicable tools to engage communities using a humanistic, liberation-based framework.
RSVP and see more information at
www.creativepraxis.org
or call 267-332-7408
Cost: $400.00, includes interactive workbook.
Mt. Airy Nexus members get 50% off.
March 13th - 15th, 2020
Friday March 13th, 6pm - 9pm
Saturday March 14, 9am - 5pm
Sunday March 15th, 10am - 2pm